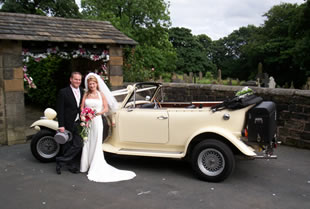 Limo hire in Bury and Lancashire.
Hummers, 4x4s and Lincoln limos for hire for leisure and business occasions.
The home of the black pudding, Prime Minister's wives and some of the best local nightlife outside of central Manchester, Bury is a welcoming market town located in the north of the Greater Manchester area. While Manchester takes centre stage as the reveller's paradise of the North West, Bury can be proud of its choice of bars, restaurants and clubs, with something to match all musical tastes and budgets.
The bars and pubs along Market street make a good place to start your night out. Choose from The Robert Peel pub, Yates and Automatic Restaurant and Café Bar, or Wyldes on Bolton Street, all of these establishments serving a great choice of beers, guest ales and cocktails.
A short limousine cruise will take you to the eye-catching and trendy Art Picture House bar on Haymarket Street. While part of the Lloyds No. 1 bar chain the venue itself is truly unique, being housed inside a very ornate 1920s cinema building.
The Blind Tiger, across town on Cooper Street, is a modern bar stocked with a superb range of world beers and ciders.
Bury is well represented in the arts world with Danny Boyle, the artistic director for the London 2012 Games, and Guy Garvey, lead singer of the band Elbow both being born here. Bury has a small but significant culture scene with Bury Art Museum hosting works by Turner, Cox and DeWint amongst others, and the Met in Market Street staging a very diverse program of live music throughout the year.
Big Slo Limo Co. provide luxurious and attractive limousines, wedding cars and executive saloons for customers in Bury, Radcliffe and Whitefield. We have the largest range of chauffeur driven vehicles in the area, available in a great choice of sizes, styles, colours and shapes!
We take passenger safety and comfort as our number one priority. You'll find our fully trained, locally based chauffeurs are very knowledgeable on local attractions and pleased to be of assistance. Our larger 4x4s are VOSA compliant with valid COIF (Certification Of Initial Fitness) certificates for every vehicle. Get a competitive price on your favourite vehicle by calling our bookings team on 0800 083 1782 for an obligation-free quote. Use our enquiry form if you'd like to ask us a question via our website. Click here to make an online enquiry >>>