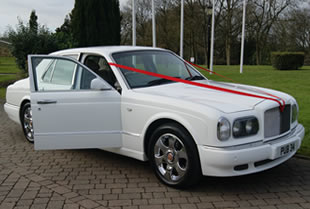 Stretched limousines for hire in Bolton, Lancs.
8, 12, 14 and 16 seater limousines for proms, birthdays, weddings and parties.
Bolton, the 'Friendliest Town In Britain' according to a survey by the British Association for the Advancement of Science, a fact borne out by many of our regular limousine hire customers as they enjoy the welcoming atmosphere of the many pubs, bars and nightclubs in the town.
A night's partying in Bolton usually starts and ends on Bradshawgate with the early starters heading to Yates or Vogue Bar. Around the corner in Nelson Square you'll find The Bar and J2 nightclub & The Attic (actually 2 venues in one building) offering clubland and bounce music on six levels with VIP lounges and booth packages tailored for a range of budgets.
The Swan on Bradshawgate is perfect for the real ale enthusiasts, as is Ye Olde Man & Scythe, the oldest pub in Bolton dating back to 1251AD and one of the ten oldest pubs in the country.
Away from eating and drinking, Bolton has lots to offer families from museums jam-packed with ancient artefacts to the Octagon Theatre in Le Mans Crescent, a mecca for culture vultures with a great history of staging West End productions and stand-up comedy.
A short limo cruise away is the magnificent neoclassical Bolton Town Hall designed by William Hill and opened in 1873 by Albert Edward Prince of Wales who graciously gave his name to the Albert Halls which to this day showcases both home grown and international talent. Who can forget Peter Kay at the Albert Halls?
If you are visiting Bolton our limousines are available to take you on a guided tour of the area pointing out the best restaurants, nightlife and things to do. Click here to make an online enquiry >>>